English++ Project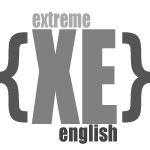 2010 - new material on extereme programming
Extreme English

2008 - the European Language Label award for English++ project
Welcome!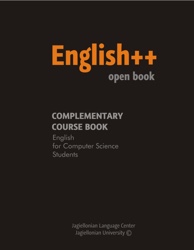 The English++ project was carried out by a group of 3rd year students from the Institute of Computer Science at the Jagiellonian University in Krakow, Poland in 2008. We were inspired by our English teacher, Monika Stawicka, from the Jagiellonian Language Centre of the Jagiellonian Universty, who transformed the way our English classes were conducted. The result of the project is a complementary English course book for computer science students and their teachers. The paper version or e-version of the English++ book can be used for self-study or in the classroom.
See for yourself!
If you wish, you can download the whole book from this website together with audio/video materials.
English++ is an open book - everybody can use and modify it. However, any commercial use of the book is prohibited.
We would like to thank all the contributors and supporters of the project.