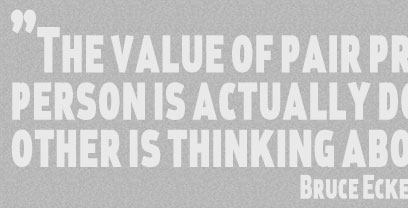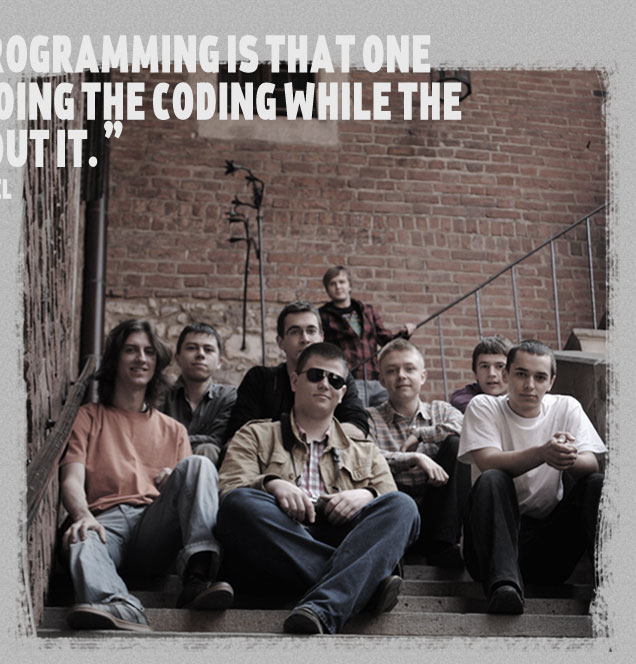 Dear Reader,
This project is the expansion of a project called English++ made
by a previous generation of students at our faculty, the Institute
of Mathematics and Computer Science of the Jagiellonian University
in Krakow, Poland.
Our project which we call Extreme English [XE project] is, to put it exactly, an experimental project involving an excited group of people guided by
an exceptional teacher Monika Stawicka pushing us to extreme and exotic ideas. We managed to do all the work as part of our obligatory English course at B2 level at the Jagiellonian Language Center of the Jagiellonian University in 2010.
On our website here you will find an excellent extract of a book on
extreme programming written by Bruce Eckel, as well as some materials and exercises to be used by IT students and their teachers, prepared
by the members of our English group.
We would like to express our gratitude to Bruce Eckel, the author
of numerous books on IT, for giving us permission to use part of his extraordinary book entitled Thinking in C++. The book was a source
of inspiration for us to come up with the idea of this project.
We believe you will find the text and the material we made exciting and useful! If you wish to learn
something more about us go to About Us Section or look below at the footer.
P.S. We hope that our extremely "experimental" language will be excused :)